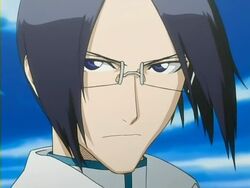 Uryū Ishida is a Quincy, descendant of a line of priest-like hollow-hunting archers who were historical enemies of the Soul Reapers. He bears a deep grudge against all Soul Reapers, including Ichigo, and is an early antagonist in the series. He comes to view Ichigo differently over time, and eventually becomes a valuable ally and a friendly rival. He is voiced by Noriaki Sugiyama in Japanese and Derek Stephen Prince in English.
Ad blocker interference detected!
Wikia is a free-to-use site that makes money from advertising. We have a modified experience for viewers using ad blockers

Wikia is not accessible if you've made further modifications. Remove the custom ad blocker rule(s) and the page will load as expected.