Welcome

Anime and Manga Characters database that anyone can edit!
2,062 edits to 152 articles since 14th June 2011! You can help us by contributing!
This wiki contains a lot of spoilers relating to number of series. Read at your own risk!

Please see below for important pages.
---
About Us
·
Community Portal
·
Recent Changes
·
Policy
·
Images
·
Templates
·
Wanted Pages
·
Help
Contents
Featured Media
The Japanese publisher Media Factory has announced that it will launch a new magazine called Monthly Comic Gene next April. The magazine will feature two series by Minari Endo, the Brave10 manga series by Kairi Shimotsuki, and a series tentatively titled Black Bard by Ichiya Sazanami. Endo will create both an all-new original work and a spinoff from her Maria Holic manga for the magazine. Shimotsuki is moving Brave10 to Comic Gene after ending its first story arc in the January issue of Media Factory's Monthly Comic Flapper magazine on Saturday.
Read more...
Featured Poll
Which one of these do you prefer?
News

Featured Character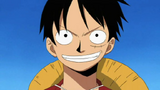 Monkey D. Luffy is the 19 year-old captain of the Straw Hat Pirates and the main protagonist of the franchise. Though he is the crew's leader, Luffy's lack of intelligence causes him to have a brave attitude towards life and can easily be amazed by the simplest things. He is also an expert fighter. In the beginning of the series, he accidentally eats a paramecia Devil Fruit called the Gum-Gum Fruit (ゴムゴムの実 Gomu Gomu no Mi?), causing his body to gain the properties of highly stretchable rubber.
[Read more...]
Featured Quote
| | | |
| --- | --- | --- |
| " | With my right hand I will save humans, and with my left hand I will save the Akuma. | " |
[Refresh for another quote]
Blog Posts
Help Out
Not sure where to start?
Questions? Look at the help pages or contact an admin. We'll be more than happy to help out! :)
Ad blocker interference detected!
Wikia is a free-to-use site that makes money from advertising. We have a modified experience for viewers using ad blockers

Wikia is not accessible if you've made further modifications. Remove the custom ad blocker rule(s) and the page will load as expected.